Inspire Communities full of Life


Under the slogan:"Future-oriented, Innovative and Eco-friendly City Construction",
Urban Division has accomplished such missions through superior manpower and experience accumulated
over the past decades in order to meet the global standards.
The main role lies to create future-centric plans and to come up with ideas for the cities from comprehensive
urban spatial & management planning to one-stop project development by which it is able to deliver
professional and technical counsel as for the quality communities and sustainable places for living.
Parting from the stale mindset but ever consolidated with pride and responsibility, we are fully committed
to deriving the best ideas from multilateral communications of all sectors concerned, and to strive to
research and develop technologies that will improve the present and prepare for the new era beyong our
imagination.
Business Fields
1. Establishment of the long-term Comprehensive Urban Development Plan

2. Establishment of Urban Management Plan : General Urban Management Plan, topographical drawings, etc.

3. Establishment of District Unit Plans : 1st & 2nd step District Unit Plan
4. Plan and design of complex development project : District development, industrial complex development,
leisure complex development, combined complex development, city development, etc
Major Projects

Comprehensive Development Master Plan for Busan Station Area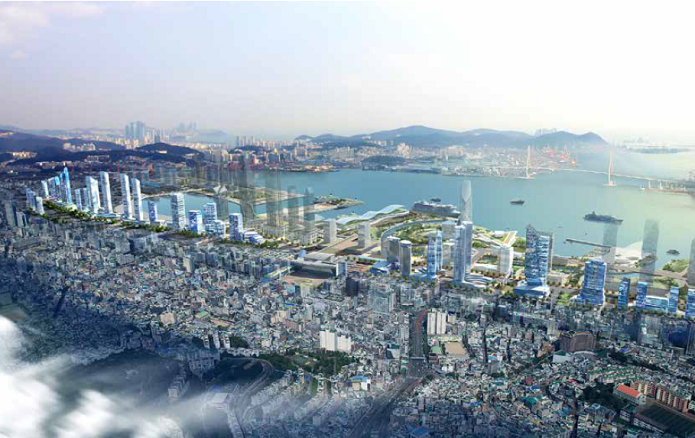 | | | |
| --- | --- | --- |
| Central Place of Moonjeong District | | Comprehensive Development Master Plan for Seongnam Pangyo City |

| | | |
| --- | --- | --- |
| | | Comprehensive Development Master Plan for Wirye New City |

| | | | | |
| --- | --- | --- | --- | --- |
| Mixed Use Development for Bokjeong Station | | History Theme Park | | Transit Mall |